Happy Friday!
Didn't y'all just love hearing from Aubrey yesterday?
I knew you would.
Annnnnd if you haven't already noticed, my March sponsors are up!
You should totally go check them out.
So, now on to the real business.
Sorry these are a little wordy, but I love them:)
These could come in handy when you're taking a stroll through Compton.
Two of my favorite things:
Pugs and Tattoos<3
True.
Also true.
Always.
This will be my Bridesmaids invitation...
Or whatever you would call it.
This couple made this into a puzzle and give it to each member of their family at Christmas.
How cool of an announcement is that?!
Well played...


Don't forget to go here and link-up.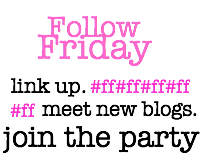 See y'all tomorrow!